If you are pregnant or have already welcomed your new baby to the family, you may know how difficult of an adjustment it is for your other children. This is a fun way to get your child involved in welcoming the new baby to the family. This is also a fun activity for birthday parties, baby showers or just a rainy day!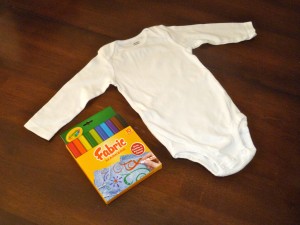 You will need:
Plain solid color onesie (a light colored one works best, 100% cotton or cotton blend)
Crayola fabric markers
A small box or book  (small enough to fit inside of onesie and stretch it out)
Iron
Piece of paper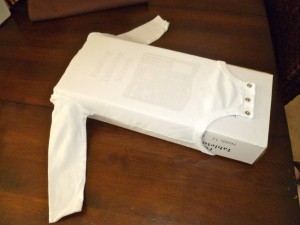 Place a small box or book inside of onesie to stretch it out so that it is easier to color on.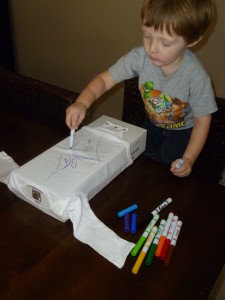 Let your little one go to town! Let them draw a picture for their new brother or sister.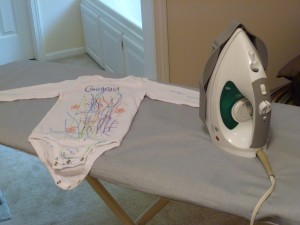 When they are done, turn on your iron on to the synthetic heat setting.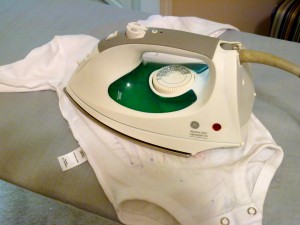 Turn the onesie inside-out and sandwich the piece of paper inside the onesie between the pieces of fabric. Move iron over the backside of the design for a couple minutes.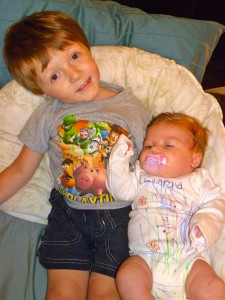 Wash and put on your new little cutie! Pose the kiddos for pictures to show everyone how proud the big brother (or sister) is!