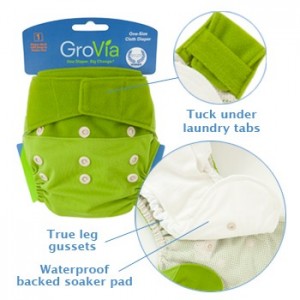 What exactly is an AI2 (All in Two) When I first started cloth diapering I browsed page after page of information on every type of diaper.  I really wanted to make a good decision.  The AI2 evaded me however, I mean what exactly was it?  Wasn't it the same thing as a prefold and cover?  Why was the cost higher when I could just padfold a flat into a cover?  What was the point?  I have sense learned the error of my ways.  Although yes an AI2 is extremely similar to a cover prefold option it is also very different.  Because the inserts are specifically made to fit the brands covers you can get a much trimmer fit than you could have otherwise.   Also in general AI2 inserts have a stay dry option which means you won't have to lay a fleece liner on top if you child is sensitive to wetness.  AI2 diapers can save you both time and money.  Even though they have been making a triumphant market showing AI2 diapers still seem to have many cloth diapering mamas stumped.  Here are some common questions and answers.
Is it a hybrid?
An AI2 and hybrids are really the same thing.  Each has a cover with specially made inserts.  What separate the two are the insert options.  An AI2 may give you the choice between stay dry and a natural fiber.  Where as a hybrid would also include a disposable insert as an option.  Many AI2 are also hybrids.  At the same time some diaper covers can become AI2.  Thirsties for instance is acover  and prefold or an AI2 if you use one of their hemp inserts.
Why are they supposedly trimmer than other diapering choices?
The inserts provided have the stay dry layer built in so it is trimmer than a pocket that has to have an extra layer of stay dry inside the whole diaper.  For the natural fiber choice it is much thinner than a prefold so will give you a more sposie like bum.
How many do you need?  Can they really save you Money?
An AI2 just like a cover and prefold can save you money.  Because you only need to change the insert you can reuse the cover multiple times instead of having to change the entire diaper with an All in One or Pocket.  This also cuts down on laundry.  It is recommended that you have as many inserts as you would diapers and then enough covers to be used about 3 times each.  So for a newborn that would be maybe 12 inserts and 4-6 covers per day (I say 6 because newborn poo is runny but you could get away with less if you wash more often)  For a toddler you may only 6-8 inserts and 2-3 covers per day.
What are my AI2 options?
There are so many AI2 brands out there now.  Bumgenius has the Flip brand which are a big favorite for those wanting a Hybrid.  The Flip has an Organic, Stay Dry, and Disposable option and offer a similar fit to their 4.0 and Elemental diapers.  Grovia AI2 are very nice and their soakers are organic cotton, they also offer a disposable choice.  There is also Gdiapers, Monkey Doodlez, Chelory, Softbums, and many other great diapering brands.  My new favorite diaper is an AI2.  To be honest I always had trouble finding and AI2 that met my needs but I recently tried the Best Bottom and am very impressed.  They offer sized inserts in both hemp cotton and stay dry microfiber.  I really appreciate the sized inserts and look forward to making Best Bottom a staple in my diaper stash.
Tip: AI2 are great for twins or when you have more than one child to diaper.
If you use an AI2 system and have comments or suggestions
please leave your ideas below, thanks, I love hearing your imput.