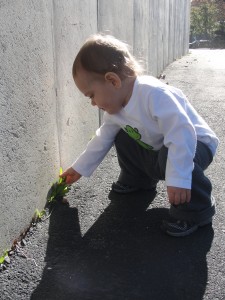 There are many different types of cloth diapers out there.  When I first started researching I was overwhelmed by all the styles and brands. What was best, what would work for me, what does organic really mean?  These are the questions most who are new to cloth ask.  But nothing I saw was as intimidating as wool.  Of course I saw hundreds of cute colorful woolies on forums, I heard mama's go on and on about the magic of wool.  They were not convincing me.  How could wool work?  Wasn't it scratchy and itchy?  Wouldn't wool be hot and make my baby sweaty?  There were a million doubts in my mind, and then one day I threw out all my fears and bought a pair of longies.  I was actually terrified that I had shelled out so much on something I had no clue about.  I waited anxiously for my fluffy mail, and after a two day lanolizing process I put wool to the test.  Now I can safely say that wool was one of the best cloth diapering decisions I have made, now let me tell you why.
Wool is self-cleaning, you heard me, it cleans itself.  Hard to believe I know but it is true.  The natural lanolin in wool creates a type of soap that keeps wool smelling and looking fresh.  I wash my wool with wool wash every two or three weeks, that is all it needs.  Wool
seems high maintenance but in reality it isn't all that bad.
Wool is cool.  Hey that rhymed.  But seriously wool is one of the breeziest options for cloth diapering.  When paired with a cotton fitted or prefold your baby's bum will gets lots of air flow making even the hottest summer day breezy.  At the same time wool is warm.  It is an all season option, and with a choice between soakers, wraps, longies, and shorties, even little skirties, you are sure to find something that works for your climate.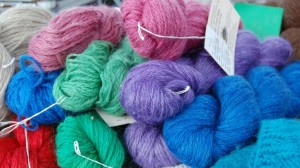 Wool is waterproof.  Even with all that airflow wool is incredibly waterproof.  A little bit of lanolin and your wool will keep baby's sheets and pajamas dry.  If you are worried about the hassle of wool wash and lanolin baths, they also make spray lanolin that makes the process a little easier.
Wool is cute!  You can get wool in almost every color and combination imaginable, and if you knit then the possibilities are endless on what you can create.  Wool comes in many types, from light jersey, easy interlock, luscious merino and cashmere, to thick felting.  There are even one size options like the Little Beetle Little to Big cover.  There is so
much to choose from, and finding that perfect match can be exhilarating.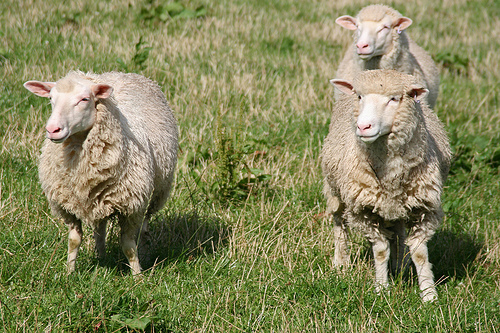 Wool is a sustainable source.  Wool can be harvested multiple times a year; it also has very low processing and is a completely natural product in most circumstances.  So that means better for baby, better for the planet, and better for the sheep, they need a haircut every once in a while anyway.
And lastly no need for pants.  Wool works great as an outer layer.  Have fun matching up your little ones wool to stylish bows or matching tees.  Finding a trim diaper option that can fit under jeans is also a question when cloth diapering, but with wool you take that out of the equation.  Still love your jeans?  A thin interlock or jersey wrap may be just what you need, they fit well under jeans and keep baby comfortable.
I hope that you will give wool a shot, it is worth it and so durable.  I can easily see myself using our same longies for future children to come, and they make a sweet keepsake once all your liitle birdies leave the nest.  Wool is a classic piece to any stash, so widen your cloth horizons you won't be disappointed.