Not only do you save $2000+ for 1 child by using cloth diapers, you can regain  64% of your initial investment by selling your used cloth diapers!
Many mamas have asked me what the resale value is for cloth diapers.  I tell them that there is no set value and that you have to be flexible.  The mamas that sell out of their diapers at our Diaper Swaps are the mamas who test the market.  You mark the item for one price and if it doesn't sell you mark it down.
The diapers that fly off the tables first are almost always the bumGenius 3.o pocket diapers, and FuzziBunz one sized and perfect sized.  Rumparooz and Goodmama are also favorites that do really well at diaper swaps.  Joey's Bunz inserts are a favorite staple as well.  Unknown brands and worn diapers can sell really well at the right price.  Mamas feel more comfortable with a brand they know or have heard of.  If the price is right, you sing the honest praises of the diaper, and it looks right anything will sell.  You can sell your beloved and worn prefolds for $.25 each and newer ones for $1-$1.50.
Newborn FuzziBunz have great return since they often are barely used and even the second hand mama can resale them.  I had a mama selling her newborn FBs for $12 and a few for $10 later in the day.  The larger sizes and the one size will often sell for $10-15 as well.
One of the great things about buying used diapers is that if you buy a Goodmama fitted used for $20-25, it's highly likely that you will be able to sell it for $20-25 when you're done with it.  Your diapers costing you nothing!  I have a good friend who actually profited cloth diapering, including washing costs, because she bought used and sold them later for more than she paid for them.
Shop smart and buy a diapering system, that you like, that has a good resale potential.  Dads love the money factor and to know how much you are saving.  Explaining that you can recoupe 45% of your initial investment( is a big seller.
THE VALUE OF RESALE & THE COST TO CLOTH DIAPER in One Size System

24 NEW one size pockets- $406.80
18 wipes, 4 hemp inserts, 1 medium wetbag, 1 large wet/dry bag, 1 diaper rash cream.  Optional addition of $170 for 17 biodegradable liner packs for use from 12 months-30 months OR $44.95 for a diaper sprayer.
Energy & detergent costs-$268.55
$36-125 depending on your water heater, $143.55 for 5 bags at $15.95 for 90 load detergent, total of 405 loads of diapers in 30 months washing 3 times a week.
Resale value of $12 each for 24 one size diapers & $45 for accessories- $333
After multiple children resale value $8 each for 24 one size diapers & $45 for accessories- $237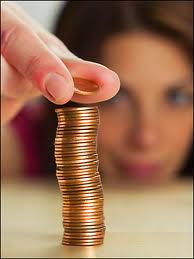 Total Cost to cloth diaper 1 child for 30 months: $454.35
Total Cost of disposables 1 child for 30 months: $2577.35
Total Cost to cloth diaper multiple children:  $550.35
Total Cost to disposable diaper 2 children for total of 60 months: $5154.70
Diaper Decisions has a fantastic breakdown of different types of diapering systems and their costs from prefolds to disposables.