My toddler and I have been exploring color lately.  Today's project was making play dough and mixing the food coloring.  We made a batch of green, talking about how blue and yellow mix to make it and then how blue and red made purple.
Here is our favorite play dough recipe. It makes a perfect amount of dough for us.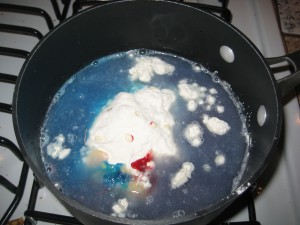 Dump into sauce pan: 1 cup flour, 1 cup water, 1/4 cup salt, 2 tsp cream of tarter and food coloring.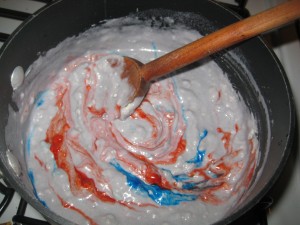 Stir over medium heat and talk about how the colors swirl together.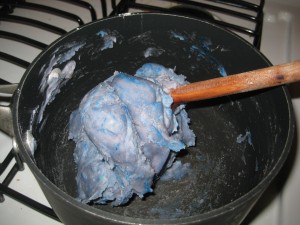 Remove clump of dough and knead.  At this point you can add scents or glitter.  We added mint extract so it smelled great!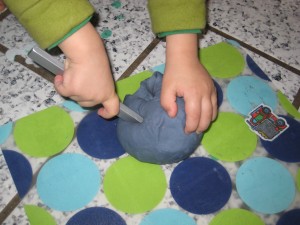 Little hands had so much fun!  Homemade play dough has a great texture and this recipe isn't too salty, so you don't get super-dry hands