We are currently in need of:
Yoga Instructors
We are currently looking to hire yoga instructors interested in teaching mixed level, prenatal, mother & baby, toddler, children, or teen yoga.  Please fill out the form below to apply.
Store Manager
We are currently looking to hire a full time store manager for our location at 91st and Metcalf in Overland Park, KS.  Please read the following before you fill out the form to apply.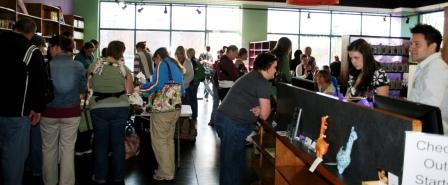 This is a full time position with Sundays and an additional weekday off.  Hours are 9:30am-6:30pm (8:30am-5:30pm on Thursdays).  Manager will work on Saturdays.  We are closed the week after Christmas every year.  We are a Christian business with morning prayer, and Christian music.
Applicant should have successful experience with using cloth diapers(whether that was recently or 20 years ago).  Applicant needs a pleasant demeanor and retail experience is preferred with great people skills.  Basic book keeping, computer, customer service, and organization skills are required.  Needs to be able to multitask and complete projects/tasks/goals.
We are looking for someone who is self-motivated and will take the initiative to accomplish a task even when not asked. Organizational skills are a must.  You will be assisting Brookie-Lee in many aspects of the business.  There is potential for promotion and growth in our expanding company.  Please be aware that we are looking for a reliable full time employee.  Applicant should have a backup plan for childcare, being at work when scheduled is crucial.
This position is open to both males and females.  Dads can do a great job selling cloth diapers.  Males do need to be comfortable talking about other aspects of our female products as well.  We talk about fertility, birth, babies, menstruation, and more.
This is a wonderful job where you get to share with parents about these great products that are healthier for their babies.  You get to help the community and make an impact.  It's a fulfilling position with low stress, it's low impact physically, and enjoyable work.  Please fill out the form below if you feel you would be a good fit.
---