The House committee Health and Human Services is about to consider a new exemption for immunization based on reasons of conscience or personal belief. There are already medical and religious exemptions.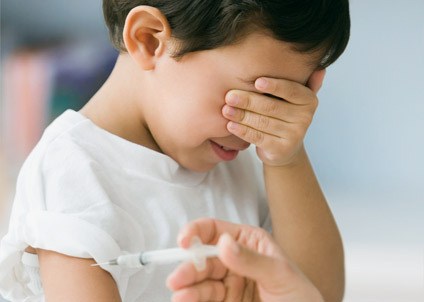 Find your House member with this link http://www.ipsr.ku.edu/ksdata/vote/ or just email the entire committee: jim.denning@house.ks.gov; barbara.bollier@house.ks.gov; brenda.landwehr@house.ks.gov; Owen.Donohoe@house.ks.gov; j.stephen.alford@house.ks.gov; bob.bethell@house.ks.gov; terry.calloway@house.ks.gov; david.crum@house.ks.gov; phil.hermanson@house.ks.gov; ann.mah@house.ks.gov; peggy.mast@house.ks.gov; kelly.meigs@house.ks.gov; susan.mosier@house.ks.gov; bill.otto@house.ks.gov; geraldine.flaharty@house.ks.gov; ed.trimmer@house.ks.gov; jim.ward@house.ks.gov; brian.weber@house.ks.gov; valdenia.winn@house.ks.gov
Sample Email:
Dear Rep. W.,
It has come to my attention that the House Health and Human Services committee is considering a new exemption, HB 2094, for immunizations based on reasons of conscience and personal belief. As the mother of three young sons, I strongly support this bill as I believe that parents, not the state, should have the final say in what immunizations their children receive. The current exemptions for medical and religious reasons are not sufficient. Many faiths, including my own, do not formally weigh-in on the issue of vaccination. This puts parents who, for well-formed reasons of their own, disagree with the current mandated vaccination schedule at odds with the current law.
I am proud to live in a state with a strong history of supporting individual freedom. HB 2094 extends freedom for parents.
While I know that you are not on the Health and Human Services committee, I hope that if HB 2094 gets out of committee, you will throw your support behind it.
Sincerely,
K.B.