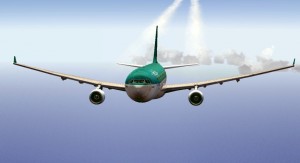 Next week we are going on our first real family vacation.  Although I am very excited to have some fun in the sun and maybe even get a little relaxation time, I am also apprehensive about traveling with a two year old.  This vacation thing is brand new for all of us.  Taking a trip to see grandma 2hrs away requires planning and organization going halfway across the country requires a good deal more.  After doing some research I feel pretty confident in this adventure that we are about to embark on, so if you are getting ready to take your little one on vacation these rules and tips might help you out as well.
Packing:  Whether you are taking a train, plane, or automobile you will still need to pack smart.  You don't need to pack up the whole house for a week at the beach but you also don't want to forget anything.  Making a list might help you.  If you have older children have them make a list of their own belongings as well.  You may forget someone's lovey but there is a good chance they won't.  You may be tempted to allow each child to have their own bag, but unless they can carry it themselves I would try to fit their things in with yours, the less there is to keep track of the better.  Pack tight!  Get it all in there and then weigh the bag on a scale, most airlines allow 45-75lbs.  You will also get one carry-on bag per person, but you can use a carry on and purse or diaper bag/laptop.  Some airlines are charging a fee for all checked baggage, so it may be beneficial to try and fit everything in a carry-on.  If you are traveling by train, bus, or driving yourself, the restrictions will be lessened, and the amount you can bring will only be limited to your space and patience.
Here is a great video about how to pack a bag!  Packing Like a Pro
Airline Child Safety Regulations:  The basics of airline rules are that you will have to purchase a seat for a child who is two or older.  If you child is under two they can ride on your lap, but they cannot be set in a car seat unless you purchase a separate seat.  If you child is to be placed in a car seat then it must be approved by FAA, no boosters.
"Although infants are not required to occupy a seat, your reservation must be documented as including an infant. If you decide to fly with an infant in your lap, please book your travel on united.com and then contact United Reservations to advise that an infant will be traveling on your itinerary. You may use an approved infant car seat on board the aircraft when you purchase a seat for your child. The seat must be an FAA-approved child safety seat device. Please note the following infant car seat placement restrictions: on one-aisle aircraft, car seats must be placed in window seats, on two-aisle aircraft, car seats must be placed in window seats or the middle seat of a center section. Car seats are not permitted in rear-facing seats on any aircraft.  If manufactured after February 1985, the car seat should also be certified for use in aircraft. You should seat your child in the child safety seat for takeoff, landing and during turbulence.  The FAA has approved the use of a child safety restraint system for travel. The system, named "CARES", uses an additional belt and shoulder harness that goes around the back of the seat and attaches to the lap belt. Children weighing between 22 and 44lbs may use this device. More information is available at www.kidsflysafe.com." (United Airlines)  You will however need the car seat regardless if you will be driving after landing so don't forget to check it if you don't plan to use it on the actual flight.
Follow this link for all child airline safety tips:  This is for united but the regulations will
be the same for most airlines:   http://www.united.com/page/article/0,6867,1051,00.html
Another thing to think about, a baby carrier of some sort will be useful in the airport.  I don't even want to imagine having to push a stroller or carry a wiggling baby through a busy airport, so don't forget to bring along your babywearing gear.  All strollers must be checked at the gate.
Hotels or Cruises:  It would be a good idea to find out whether your hotel or cruise line provides laundry facilities and the costs.   If you are planning to use cloth during your stay this information may be invaluable. (Hybrids like Flips and Grovia are a great cloth option for travel!)  Just a Tip: Unless you have your heart set on a certain hotel or resort look around for  vacation rental houses, many times they will end up costing less than a hotel and you will have more room and usually washers and dryers available. ( plan your trip off season for real savings)  If you are wanting some alone time with your significant other be on the look out for places that provide children's programs, they will be at an additional cost but may be worth it for a night out alone. Look for a discount, you would be surprised how many places offer military discounts. Your employer may even be affiliated with a certain hotel or cruiseline and you can score a good deal.
I am sure that like me, anyone who is planning a trip this summer has been making up their itinerary and scouring all the great places to take their children. Remember to be flexible, I have taken my son to the Zoo with great plans in mind, he however only wanted to stay in the penguin exhibit. Being able to roll with your children's mood can save the day.  Family vacations can be a ton of fun if you plan ahead and know all the rules before showing up at the airport.  There is nothing more frustrating than learning you have to pay an additional fee for a bag or that that ultra-chic resort is charging $10 for a load of laundry. Now you know how to safely fly, pack a bag, and get a good deal. So go out there and have some fun this summer.